Assistant Librarian Grade- I at BITS Pilani, Hyderabad Campus :Please find attached herewith the Recruitment Notification for the following position at BITS Pilani, Hyderabad Campus. Bits Pilani Jobs .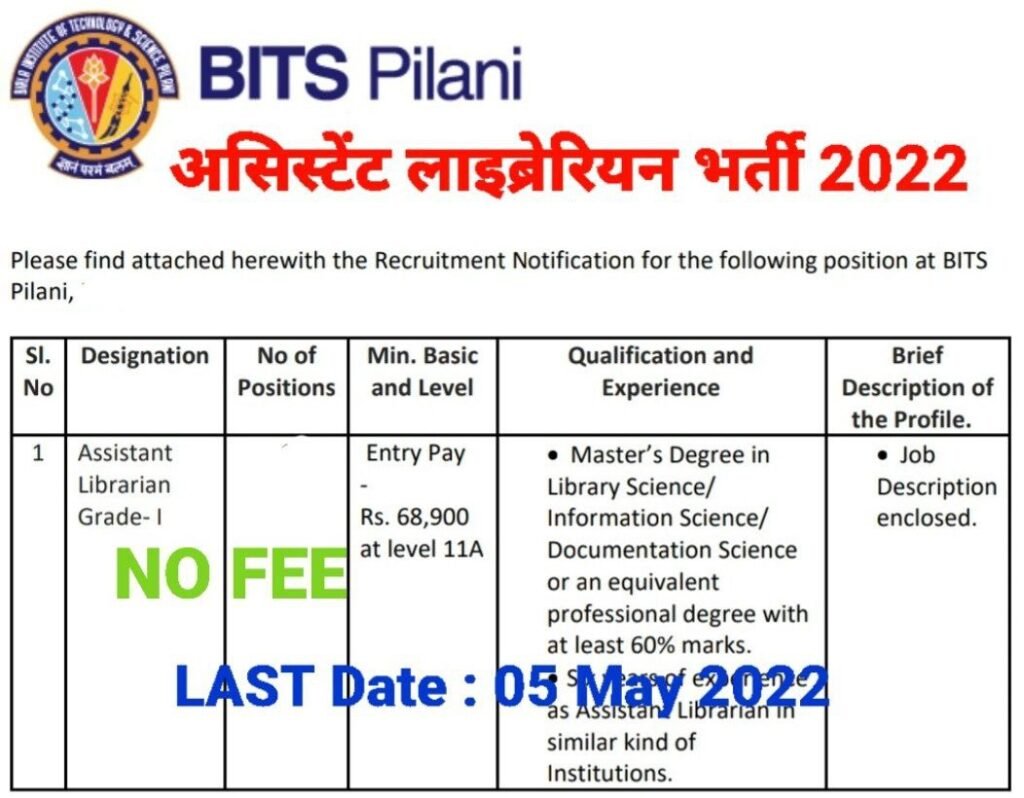 Mandatory Requirements

• Good knowledge of written and spoken English.
• Ability to operate a computer with working knowledge of MS Office and relevant
programs applicable to the role.
Procedure for Application:
• These positions are open for both internal and external candidates. We request you
to refer suitable candidates for the above positions.
भर्ती से जुड़ी हर अपडेट पाने के लिए जुड़िए, Librarian टेलीग्राम
How to Apply

• Internal candidates are requested to submit the application along with a letter
justifying their suitability for the position duly forwarded by their Reporting Officers to
HR Manager.
• External candidates may send their applications directly to hr@hyderabad.bits-pilani.ac.in hwith details of the Position applied in the subject.
• Last date to submit the applications to the HR Manager is May 05, 2022.
Impotant Links