INDIAN INSTITUTE OF GEOMAGNETISM Librarian Trainee Recruitment 2022 : Advt. No.09/2022/Trainee Librarian प्रशिक्षु पुस्तकालयाध्यक्ष (एक पद)/TRAINEE LIBRARIAN (ONE POST), Librarian Trainee vacancy at IIG.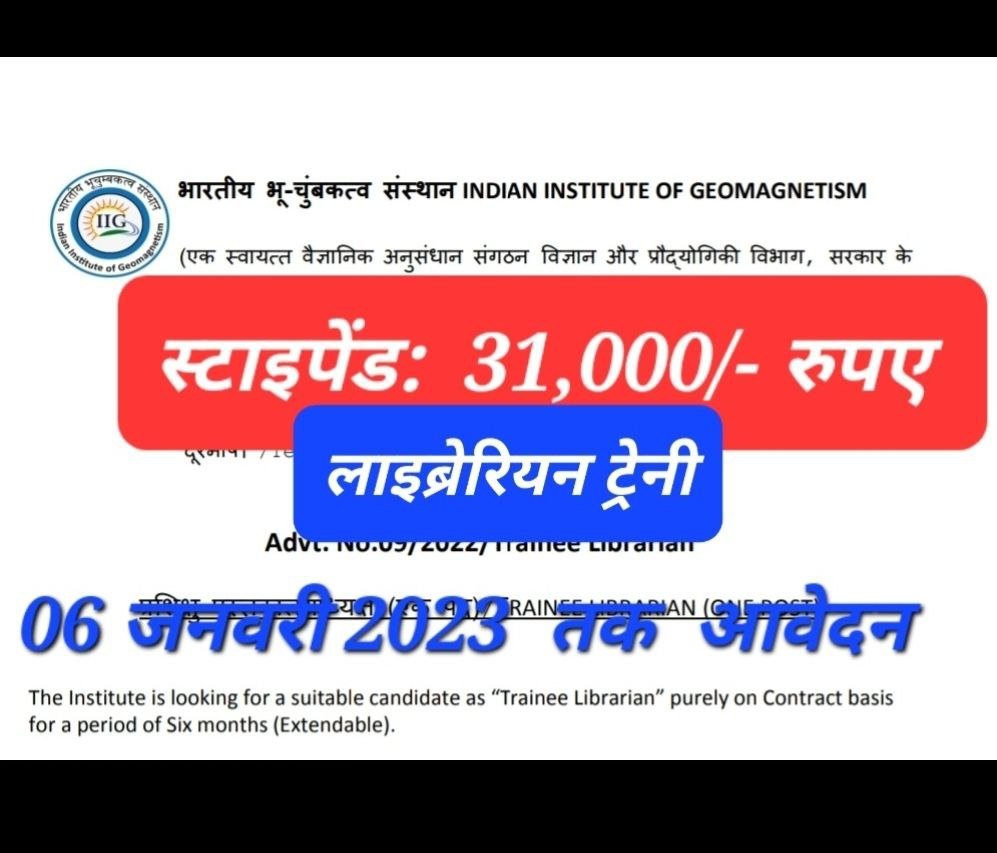 The Institute is looking for a suitable candidate as "Trainee Librarian" purely on Contract basis for a period of Six months (Extendable).
Essential Qualification : B.Sc (Physics & Mathematics) & M.Lib Sc
Experience : Minimum 2 Years in any Academic Library.
Desirable : Proficiency in Computer, Microsoft Office, Library software, KOHA,
OSS, etc.
Maximum Age : 30 Years
Stipend : ₹ 31,000/- per month.
Interested candidates may forward their resume along with certificates/documents on iig.aao.hrd@iigm.res.in by 06.01.2023
Only shortlisted candidates will be called for interview. Date of Interview will be communicated by email only.
Download advertisement